Ok...
I have to admit that this really makes my day~~
hihihihi....
I'm a happy noona fan!!
I still like rain though...
i still like his music and movies..
but he's quite old now...
and twitter might not be his 'thing'...
even i mention him thousand times...
getting a reply from him might be impossible..
besides, he already have kim tae hee..
So what makes me happy tonight??
here's the thing...
GOT7Official organize an event...
which the account will be handle by each GOT7 members each day for a week..
So.. starting from Mark (24th June 2014)...
i've been mentioning each member vigorously everyday...
hoping to get a reply from them...
Finally on the very last day!
I GOT
7
A REPLY FROM IM JAEBUM!!!
Yeayyyyyyyyy....
I've known him since dream high 2..
but only started to like him since JJ Project together with Jr...
eventhough my bias is the flying Mark..
but getting a reply from GOT7's leader still makes me happy...
Not to mention that i was actually in the class during the Q&A event...
and i vigorously send my tweet to GOT7Official..
luckily i didnt get caught by my lecturer.. phewww~~~
From those thousands of fans that keep mentioning them in twitter..
i can say that i'm lucky...
getting a reply from a kpop singer is not that easy...
i've been mentioning rain since the past 3 years.. i know...
so this makes me really happy..
u know the feeling of having your crush favorite or reply your tweet...
it kinda feels like that.. but happier!! kekekeke~~
kamsahamnida JB!
noona will always support you!
GOT7 Fighting!!!
here's the screenshot of what he reply to me..
I'm 22 years old..
been a kpop fan since i was 12...
old habits die hard i guess....
for some reason..
i'm afraid that my daughter or son will become like me...
huhu...
but i'll become an understanding mom..
u can like them... but there's still will be some boundaries that u need to follow...
So as i was babbling about this...
i still have to finish up my lab report...
and do some tutorial's question for tomorrow's class...
life as an engineering student is hard...
sigh~~~
Lastly, THANKS FOR MAKING ME A HAPPY NOONA FAN JB! (n_____n)
Jaebum : "I didnt really do anything noona..."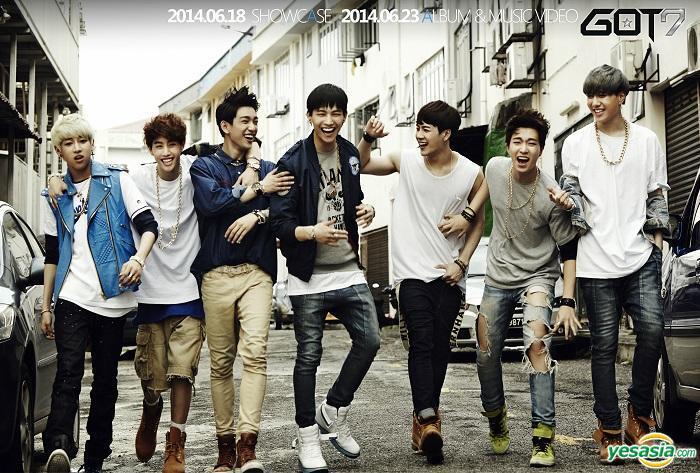 GOT7 FIGHTING!!!!!!
whatever~~~